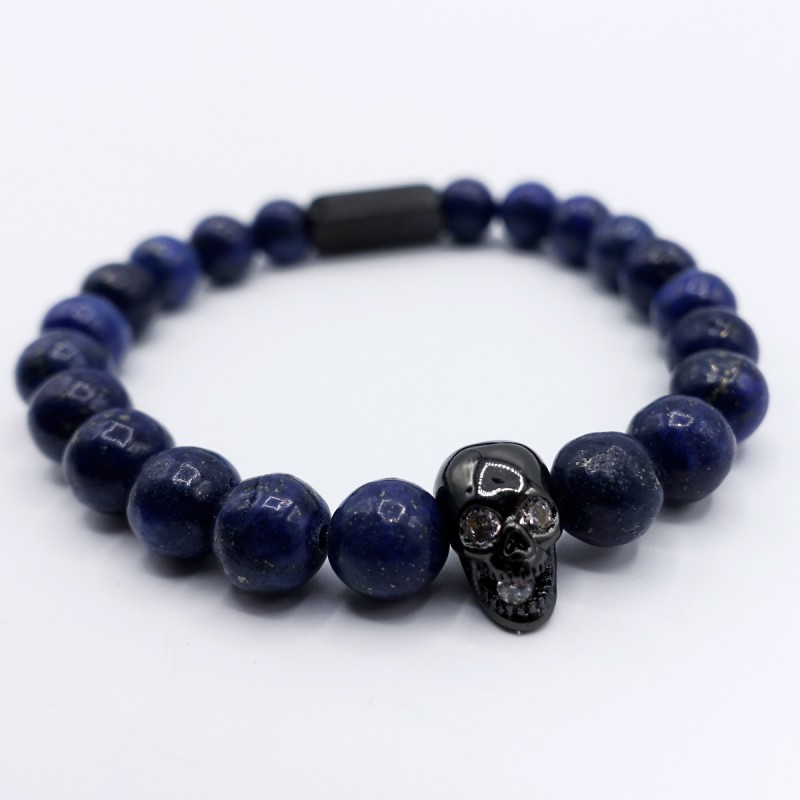  
Blue lapis lazuli bracelet
Blue lapis lazuli bracelet
Let yourself be tempted by this sublime model of blue bracelet in lapis lazuli with the Philae brand name as a detail.
This stone is used to help improve vision problems, dandruff and skin problems. It has a cooling effect on fevers and relieves high blood pressure, which for hypertensives is an asset. The improvement of certain allergies can be done with the energetic action of this mineral.
It stimulates creativity, contributes to the elevation of the spirit by making the mind clearer and more concentrated. It also plays a role in developing intuition and helps to have a reflection full of wisdom, listening to facts and intuitions.
In Egypt it was a stone of wisdom often carved in the shape of a scarab. 
Mounted on elastic.
Delivered in its delicate Philae pouch.
Data sheet
Material

Lapis Lazulis

Available sizes

18 cm, 19 cm, 20 cm or 21 cm
You might also like